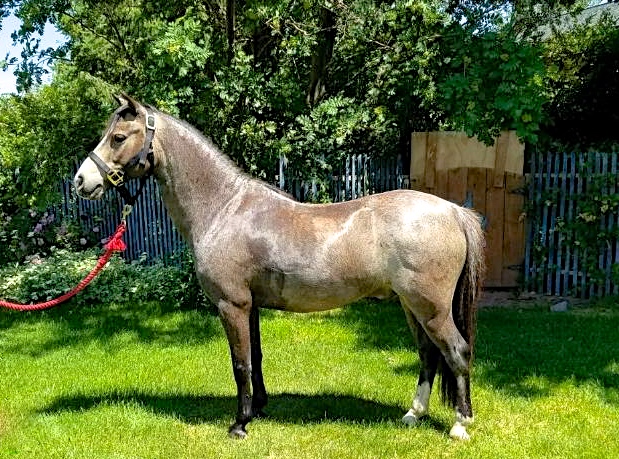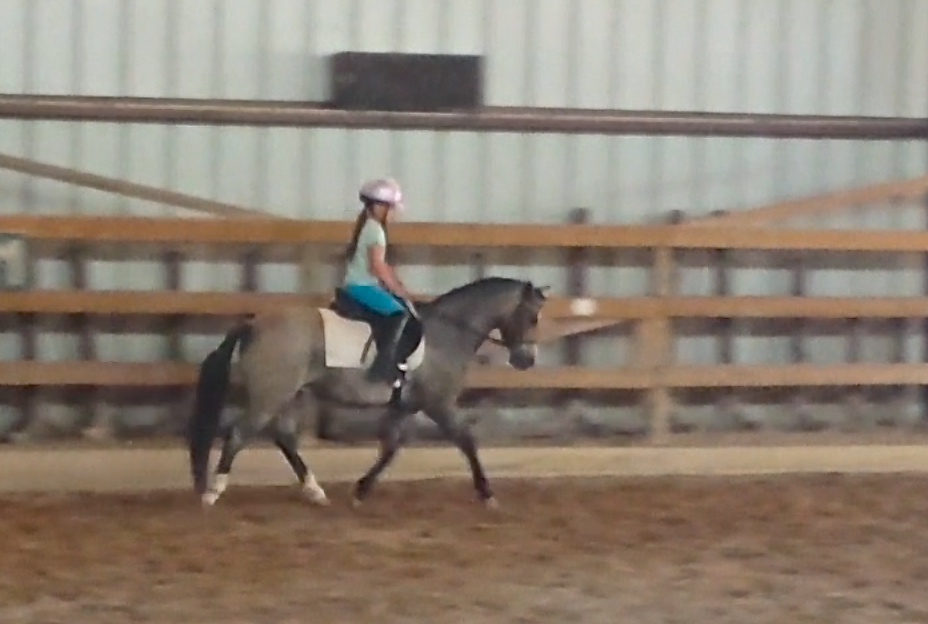 SOLD! Congratulations to Grace Elverud and Knee High!
Proudly offered for sale: Bristol Sun Ray ("Knee High") a 12h 2002 registered Welsh Gelding (Bristol Sun Gold x Bristol Sun Wizard). An absolutely delightful pony to ride and work around, Knee High has a little bit of everything from beginning dressage work to beginning jumping work, and a little trail experience. No buck, bolt or rear. Three excellent pony gaits, he falls right in the middle of a "kick on" versus "slow down" ride, but is sensitive enough for a little rider t
o not have to work hard. Easy to handle on the ground for kids, VERY engaging and sweet with no "pony snark". Easy to clip/bathe/load, etc, aware of personal space and patient. He longes quietly off of voice commands and has been ridden bareback all over the barn. He goes down the road by himself and returns just as quietly. Very sound, low miles, great feet, and up to date on teeth/vaccinations/worming, etc. Knee High is best suited to an at least moderately experienced kid and isn't suitable for true beginners, real little kids, or timid riders. He is kind and safe but not a total "dead head". He has lots of energy and is a forward thinking pony. A Pony Clubber's dream! Knee High jumps small jumps with no tendency to quit or run around the jump, is learning to come on the bit, and hacks out. He's been trotted and cantered through big puddles and crosses actual water. He's a dream pony ready to be pointed in any direction and is looking for a kid to love on him and learn from him! A wonderful home with good care is a must for this charming and handsome pony! Videos show progress from roughly 20 rides after coming from a more western/trail background.
https://youtu.be/Y7UMW38ob4k Knee High dressage/jumping/hacking out, rider is 5'/100 lbs
https://youtu.be/Al3fFCa0PDo
Knee High clipping/bathing/vacuum
https://youtu.be/5NVMAtbQSGI
Knee High and 8 year old Grace
https://youtu.be/RLf4eHMOuZw
Knee High/Grace, extended version including her grooming/leading/untacking
NEW VIDEO: https://youtu.be/sWqIi-GAOvk Grace's second ride on Knee High, including popping over some little jumps!
---