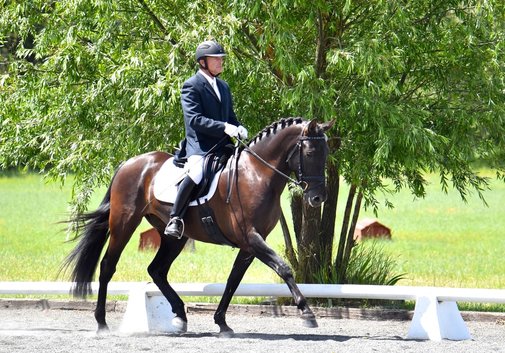 ABOUT
BOB CHAPESKI

---

Bob Chapeski is owner and trainer of Chapeski Dressage. He has over 40 years experience training and instructing in dressage, show jumping and eventing. Robert works with all levels of riders from Training through Grand Prix, and with all breeds of horse. Due to his extensive background in many of the disciplines (from cutting to eventing to Grand Prix dressage), he is able to improve the skills of horses used for gaming, reining, jumping, trail riding, dressage, etc.



Accomplishments: (Full list can be viewed on "Accomplishments" page.)
-Recipient of USDF Gold, Silver and Bronze medals on self-trained horses
-Winner of multiple National Horse of the Year and All-Breeds awards, including 2008 USDF Training Level Horse of the Year, Gaudenzia
-Successfully competing on self-trained horses both regionally and nationally through Grand Prix
-NAJYRC Coach for Region 6 North American Junior Young Rider
-NAJYRC Coach for two Region 6 North American Young Riders
-Winning track record as instructor of numerous students and horses trained through FEI Level



Student accomplishments include:
-2 Gold, 5 Silver and 9 Bronze USDF Medal winners, 1 USDF Gold Bar winner, 1 USDF Silver Bar winner
 & 1 USDF Bronze Bar Winner
-Two Region 6 North American Young Rider team members, one three years running
-One Junior Young Rider team member
-Over 182 placings in the top 8 at Region 6/Northwest Championships, including 47 Champions and 35 Reserve Champions.