CHAPESKI DRESSAGE
Located in the Bitterroot Valley of Montana, since 1993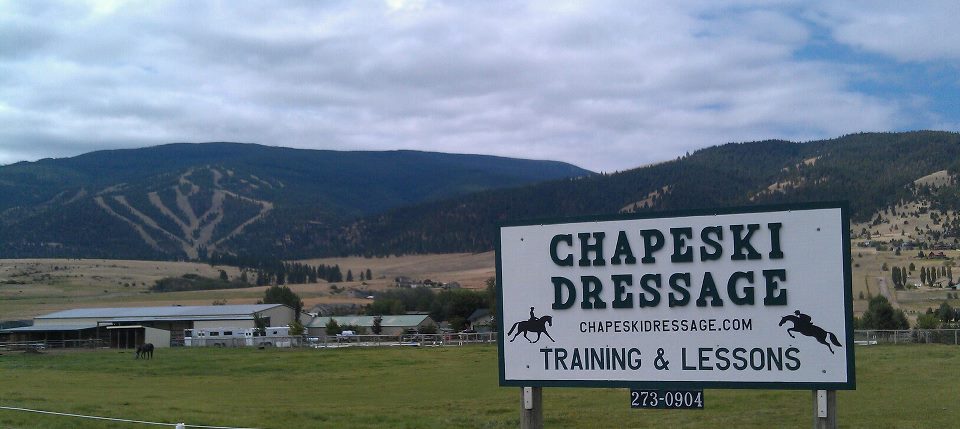 Spring is upon us! Horses are shedding, snow is melting, temps are warming! Here's to an excellent 2018 (with no fire season?!)!



What a 2017 season we had!

After a pretty solid month of the barn shutting down and coming to a stand still due to hazardous air quality from all of the fires surrounding us (including the one behind the barn that forced us to evacuate in the middle of the night in August), we got some much needed rain and cooler temps that allowed about a week and a half to get some riding in... and then we all took a deep breath of clean air and crossed our fingers and loaded up 4 rigs with 8 horses and away we went to the Northwest and Region 6 Dressage Championships in Nampa, Idaho at the end of September. Despite our less than ideal prep it was a week of success for all! We had 24 championships placings across those 8 horses, including three 8th places, one 7th place, six 6th places, two 5th places, four 4th places, one 3rd place, two Reserve Champions, and FIVE Champions at Training through Grand Prix levels. A great end to a great season! Full list of results on the "Accomplishments and Accolades" page.

We tried something new this year! The Small Horse Awards are part of the "National Dressage Pony Cup" Awards designed to give ponies their own set of awards separate from their full-sized fellow competitors, and this was the first year they offered another group of awards to "Small Horses", or those who measure under 16hh. We were curious, so we gave it a go! Congratulations to Bob Chapeski, Olivia Chapeski, Ane Shields and Tessie Baldwin for earning awards through this fun new opportunity. Bob and the Oldenburg gelding Rhoanoke were Training and 1st Level Open Champions, Olivia and the Andalusian gelding Indro were Intermediare and Grand Prix Champions, as well as All-Levels Freestyle Open Reserve Champions at Grand Prix. Olivia and Ane Shield's Andalusian/Lusitano JP Zatopec were 2nd and 3rd Level Open Champions. Last, but not least, Tessie and the Gypsy/QH gelding Leandros were 3rd at Training Level AA, 9th at 1st Level AA, and 7th at All-Levels Freestyle AA at 1st Level! To sign up or see full list of results, visit www.DressagePonyCup.com.


Congratulations to Olivia Chapeski who finished checking off her USDF Medals and Bars by earning the final Gold Freestyle Bar this summer, as well as a big congratulations to her long time student, Sonia Carter, on earning her USDF Silver Medal with her horse Alerik in August!


Congratulations to Bob Chapeski, Olivia Chapeski, Stephanie Parrish, Ashley Preston, Carolyn Bellamah, Tessie Baldwin, and Ane Shields on earning Solid Brick awards from SSHF's 2018 Show Series!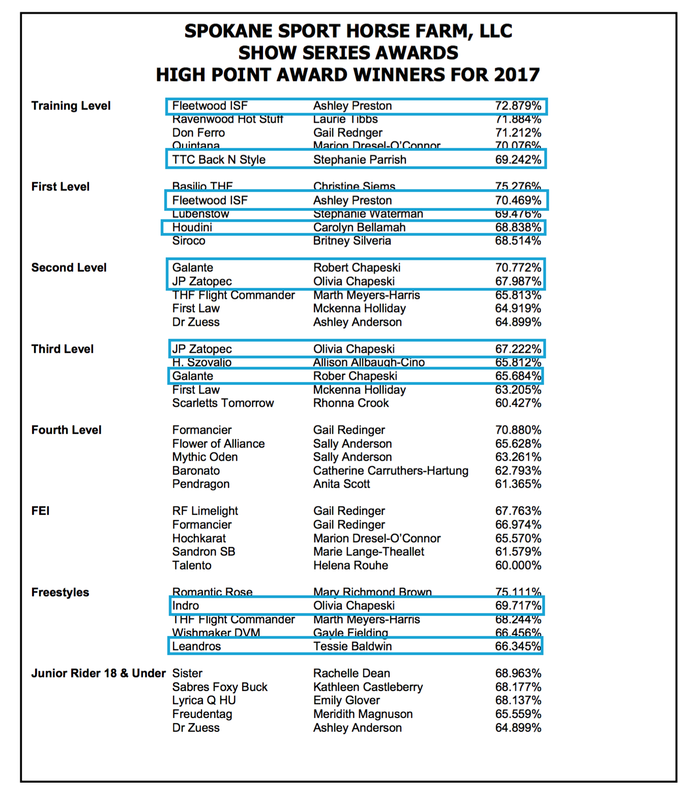 ---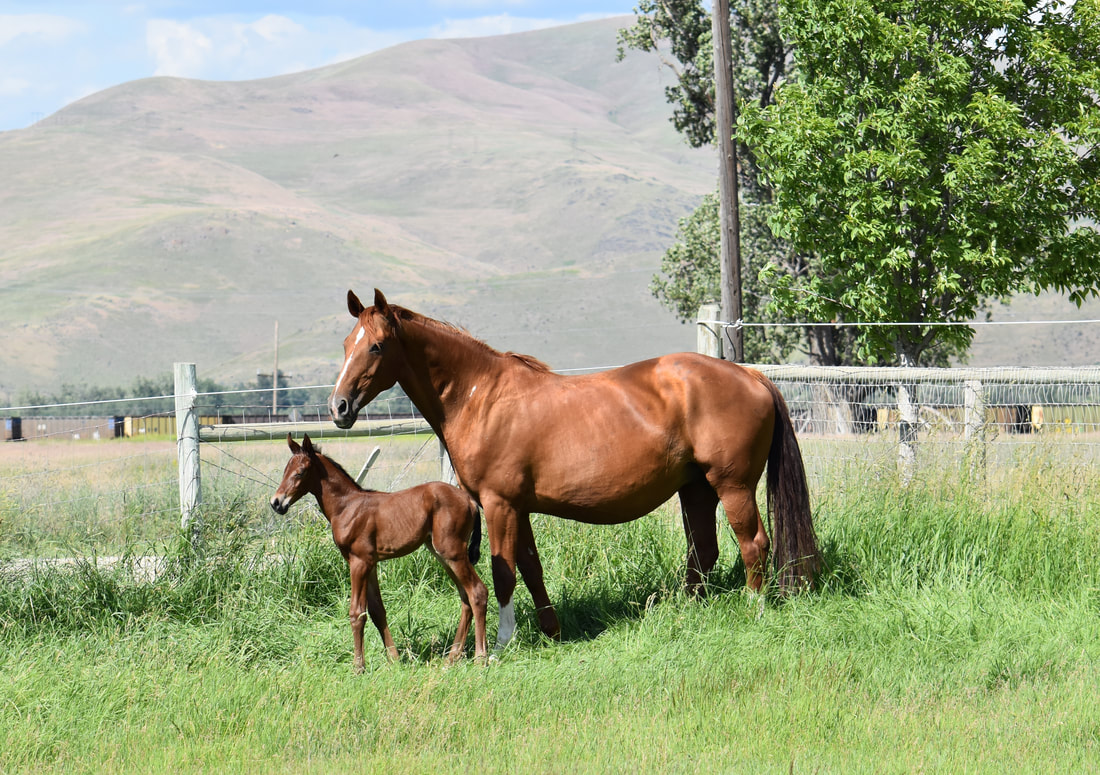 At the end of June we welcomed a new family member! The filly "Brontide" is out of our Elite Hanoverian mare Gaudenzia and by the Andalusian stallion Patriotico SG. High hopes for this smashing little Iberian Warmblood! (Brontide is either the sound of rumbling thunder in the distance, or the sound of rumbling coming from the earth due to seismic or volcanic activity. How fitting that a week after "Tide" was born we experienced an earthquake!)
---